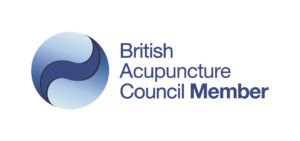 Treatment fees:
First appointment, including full consultation: £70
This appointment typically lasts for around one and a half hours and includes a full medical history, examination and treatment.
Subsequent appointments last between 45 and 55 minutes with a fee of £45.
Payment is by cash or debit card.
Fees are subject to review, and due to the considerable increase in overheads over the last few months, fees will go up from from 1 October 2020.
Cancelling or rescheduling an appointment:
Please be aware that I do operate a cancellation policy, which may mean that if you reschedule or cancel your appointment with less then 48 hours' notice, you may incur the full treatment fee.
I do understand that from time to time patients are unable to attend appointments as scheduled and try to use discretion about applying charges: if you do need to miss or reschedule an appointment please contact me as soon as possible.
For information on how I safeguard your personal details, view my privacy policy. I am registered with the Office of the Information Commissioner.
My treatment room is at
Meraki Hair and Beauty
Unit 1a, Highgate Farm
Over Rd
Willingham
Cambridgeshire CB24 5EU
Parking is easy, free and right outside.